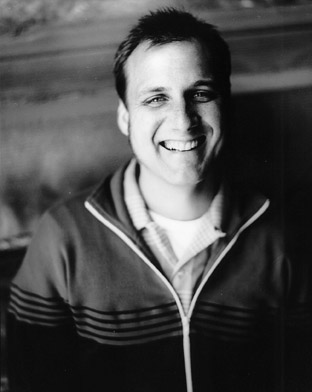 Scott "Spiral Stairs" Kannberg
is back in Australia this summer, playing Laneway Festival and a Melbourne show next week at the
Northcote Social Club
with a 'pickup' band of locals including his mates from
Gersey
and BBQ guru
Julian Wu
. Go figure! Along for the ride on Tuesday 3rd of February is campfire-pop heroes
Port O'Brien
, currently featured in TV ads locally (see below) and gathering some momentum on the back of their excellent album of 2008
"All We Could Do Was Sing".
Kannberg, in case you don't know, is the former guitar-slinger and founder of the best band ever invented in the known and unknown universe:
PAVEMENT
. I've been reading Rob Jovanovic's essential bio of the band
"Perfect Sound Forever"
which is the
perfect
accompaniment to the recent Pavement redux-reissues. It features interviews with the band, plus reviews, flyers, artwork, photos and anecdotes from people involved with them. So, so good.
The question on everyone's lips though is when's the Pavement reformation tour? Its now ten years since they broke up and 2009 is also the 20th anniversary of their first release. Surely, the planets are aligned? Scott told
Time Off Sydney
:
"I actually saw Malkmus last night, he played here in Seattle... We were supposed to have a little talk about that (the reunion), but instead we ended up having a little too much to drink. So, those best laid plans went to waste. So, I can tell you that nothing is imminent"
Boo! Come on!!! Ok, so some good news for fans of Kannberg's work as
Preston School of Industries
is that he'll be releasing a new, as yet un-named album, as "Scott Kannberg", in the not to distant future. It will be out through Matador. We're sure to hear some new tunes from it this coming Tuesday too!
So, anyway here's that
Port O'Brien
track to also get you excited about their small club show on the 3rd: