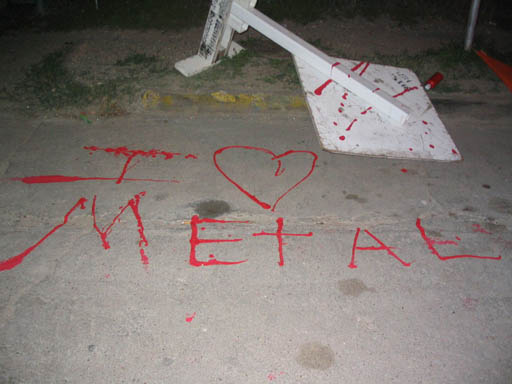 I took this picture at SXSW in 2004, as i stumbled down a backroad drunk from seeing Big Star perform. I dream of returning to Austin, if not for the now overbloated and over-hyped music conference, then just to get stuck into the excellent tex-mex food, cool
Lonestar
beer (i wonder if it was named after that guy from Spaceballs) and wonderful southern hospitality.
Keep Austin Weird. That's their slogan, and an appreciation for great live music is in their marrow. I can't make it over in March for this years SXSW, but already hype is building in the blogiverse about who the hotshit acts will be, and the good folk at
Gorilla Vs Bear
have been kind enough to post up
some MP3s
of their tips for 2008... and you can also find bios, MP3s and the like over at the
official
site.
I'll wade through the list and post some tips over the weekend, hopefully with a new podcast as well!